September 2019 was the hottest September on record, the EU's Copernicus Climate Change Service reported Friday. This makes it the fourth month in a row this year to be the hottest or near hottest of its kind.
Olivia Rosane Oct. 07, 2019 06:45AM EST CLIMATE September 2019 was the hottest on record, according to EU data. David Trood / DigitalVision / Getty Images
June 2019 was the hottest June on record, July 2019 was the hottest month ever recorded and August was the second-hottest August, according to Copernicus data reported by The Washington Post's Capital Weather Gang.
"The recent series of record-breaking temperatures is an alarming reminder of the long-term warming trend that can be observed on a global level. With continued greenhouse gas emissions and the resulting impact on global temperatures, records will continue to be broken in the future," Jean-Noël Thépaut, director of Copernicus at the European Center for Medium-Range Weather Forecasts, said in a statement reported by The Washington Post.
September #temperature highlights from #Copernicus #C3S:

Globally, this year had the warmest September in our records, although it wasn't much warmer than September 2016
European temperatures above 1981-2010 average in most areas

More detailhttp://bit.ly/2ImMMKN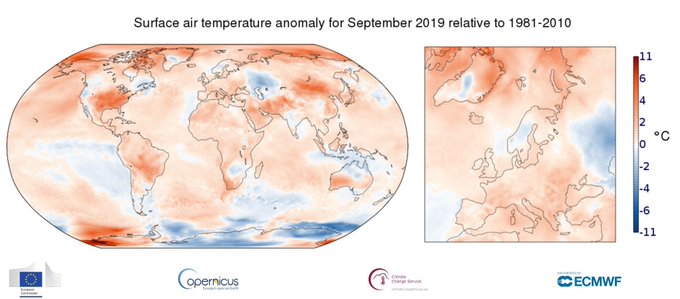 September 2019 was 0.57°C warmer than the average September from 1981-2010! Regions most markedly above average temperatures include parts of the USA and the #Arctic.

September highlights from Copernicus #ClimateChange Service (#C3S) are out! https://bit.ly/30RLwpy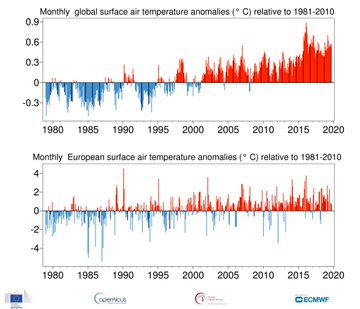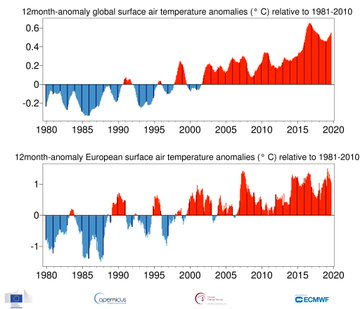 316:20 PM – Oct 4, 2019Twitter Ads info and privacy43 people are talking about this
CBS News climate and weather contributor Jeff Berardelli said that heat waves are more closely linked to the climate crisis than any other extreme weather event. That is because masses of hot air "pool" extra warming, he told CBS News.

"There is no doubt in the scientific community that heatwaves will continue to get worse in the future due to human-caused climate change," Berardelli said.
And heat waves are also the type of extreme weather event most deadly to humans, according to CBS News.
The U.S. National Aeronautics and Space Administration and National Oceanic and Atmospheric Administration (NOAA) will both release their September temperature data later this month, USA Today reported.
However, a preliminary NOAA tally found that the U.S. recorded 2,491 daily record highs in September, but only 82 daily record lows, as The Weather Channel reported.
More than 100 U.S. cities experienced one of their three warmest Septembers and more than 50 recorded their warmest September ever. Among them was Utqiagvik, Alaska, which recorded a monthly average of 40.8 degrees Fahrenheit, the first time a month other than July or August has averaged more than 40 in the northern city.

Please follow and like us: